Archive for June, 2009
CRAVES offers an array of services that are creative and unique. We pay close attention to presentation and value the support of our community. Our Event Service includes assistance but not limited too: concession and vending services; planning advice, menu planning, set up before guests arrive, reheating food, serving guests, making sure there is always food, ice, plates, etc. Also clean up help after your guests depart. View previous events below…
I've watched your entry into the catering business and it has
been a beautiful thing to see (and read about it– e.g. The City Paper
news profile this summer.)
Thank you for catering the event yesterday at the Old Exchange Building. I wish you luck on your new business venture… – Joseph McGill, Jr. | Program Officer, Southern Office National Trust for Historic Preservation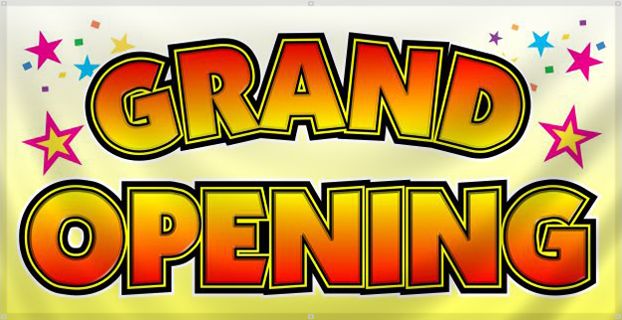 Doors Open Saturday,
August 1st 2009
Corporate Salutation & Food Tasting.
 Friends and Family Day (Sunday)
North Charleston Catering Value Dollar Store
Grand Opening & Customer Appreciation!!!
West Ashely, SC –Doggie Social for Pet Helpers
@ Business Basics Printing
Women's Retreat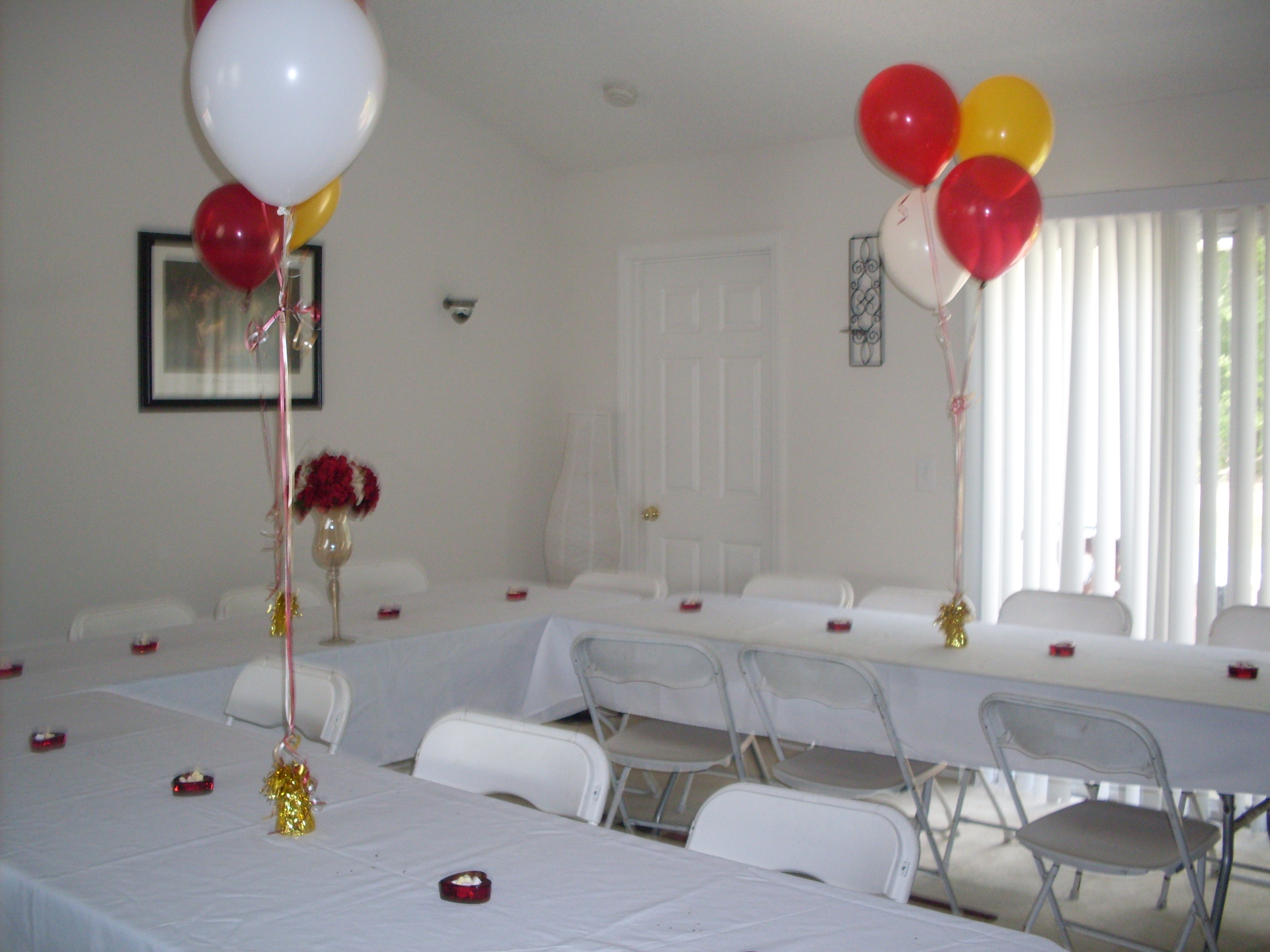 Goose Creek, SC Luncheon
CRAVES Soul Food catered meals for private tourist group in
Charleston SC Confrence to have meals in between session of Women's Conference.
CRAVES Light Supper; Shrimp and Grits, with brown Gravy, and Handmade Homemade Oven baked biscuits with choice of light syrup, honey, jelly, or jam. CRAVES Lunch Buffet consist of Party sandwiches with homemade pesto spread, fruit salad, chicken pasta salad, veggies and specialty punch and other beverages. See testimonies here…
April 12th, 2009
North Charleston, SC (River Bank Park)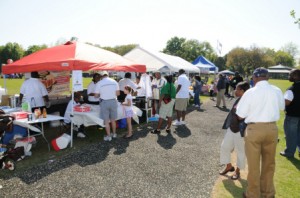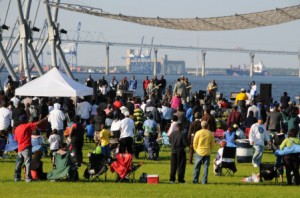 Easter Sunday, April 12th, 2009
Hosted by: The L.O.V.E. Project and CRAVES Sold Out again! Fellowship, Food and Fun. CRAVES sold out of EVERYTHING!!! Collards, Rice Prielou, Chicken Feet and Gravy, Fried Chicken, Bread Pudding, and Corn Corn Bread…Umm
"Gospel Fest 2009"
Salon Owner Celebrates 6year Anniversary!
A Community Appreciation!
North Charleston, SC (South Carolina)
Salon Owner Celebrates 6year Anniversary! CRAVES Caters Community Appreciation, Saturday, April 4th, 2009. CRAVES Soul Food, LLC Sold out of
CRAVES Vending and Catering Service…
We welcome the opportunity to cater weddings and rehearsal dinners, corporate events, Bar/Bat Mitzvahs, fund raisers and any other event with which you require assistance. In any event, utmost professionalism and considerations for our client's wishes are paramount. We cater to you!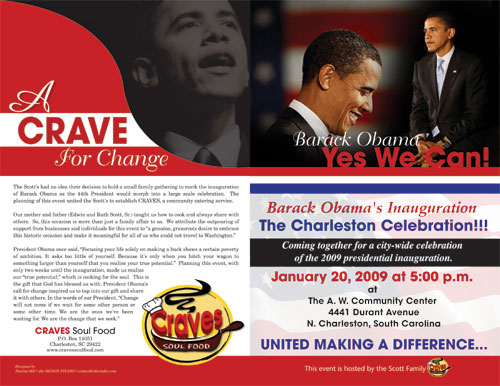 The Charleston Celebration!
January 20, 2009
UNITED MAKING A DIFFERENCE…Barack Obama's Historic Inauguration "Charleston South Carolina Celebrates" city-wide at 5:00p.m. January 20, 2009. This event was hosted by a Lowcountry Family, The Scott's, who's small family gathering to mark the occasion morphed into a large scale celebration and united the Scott's to establish CRAVES, a community catering service. Click Here to see the event…
This Saturday…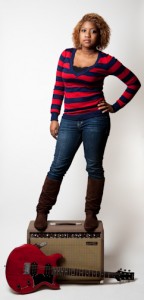 DD PRODUCTIONS, L L C
PRESENTS
Faith Lyn
Guitarist and Songwriter, 17 year old Faith Lyn has been performing for many years. A cross between India Arie and Tracey Chapman, she has her own style and presence that will inspire you. All her songs are original compositions and brings a message. Enjoy her holiday selection attached
'This Christmas'
@CRAVESsoulfood
Saturday, December 12th
616 Meeting St
Charleston SC
(843)577-3773
01_Listen Faith's_This_Christmas
This Saturday…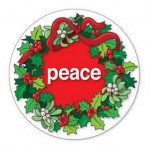 CRAVES "Holiday Fest"
December 26th
The Day after Christmas
join us at CRAVES for Lowcountry Favorites and
Re- Open this Saturday